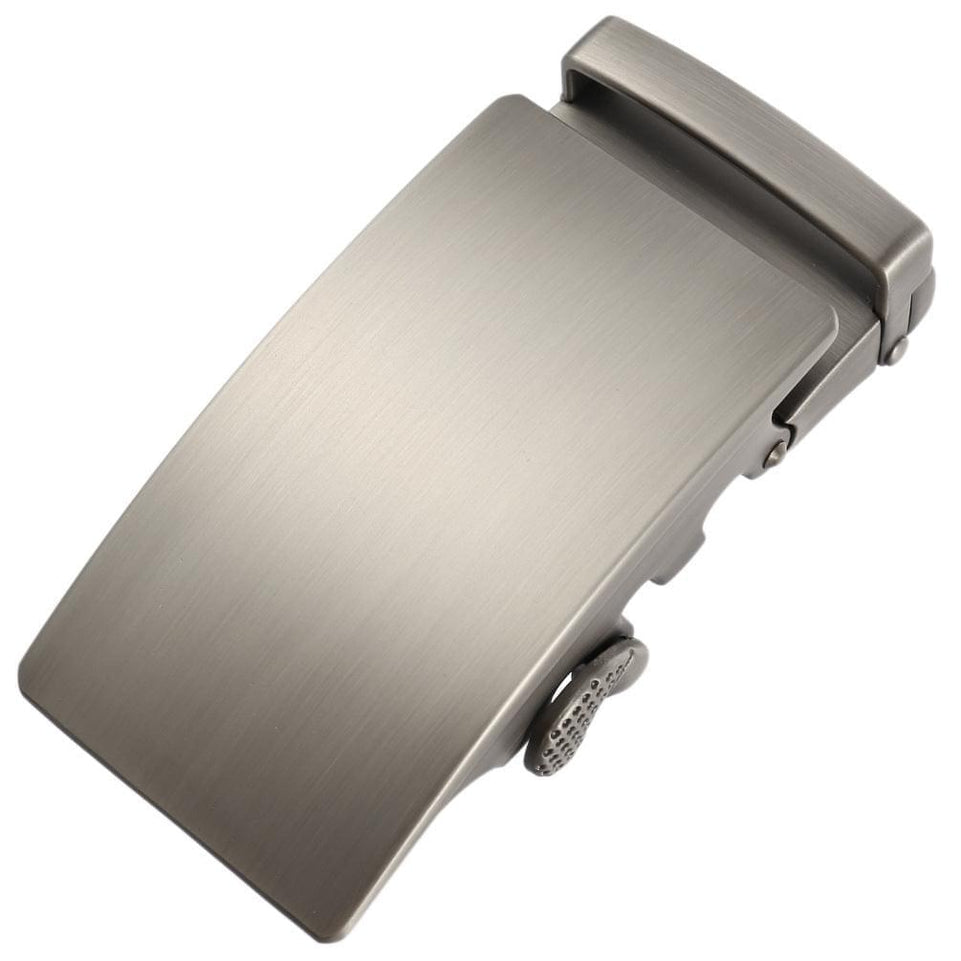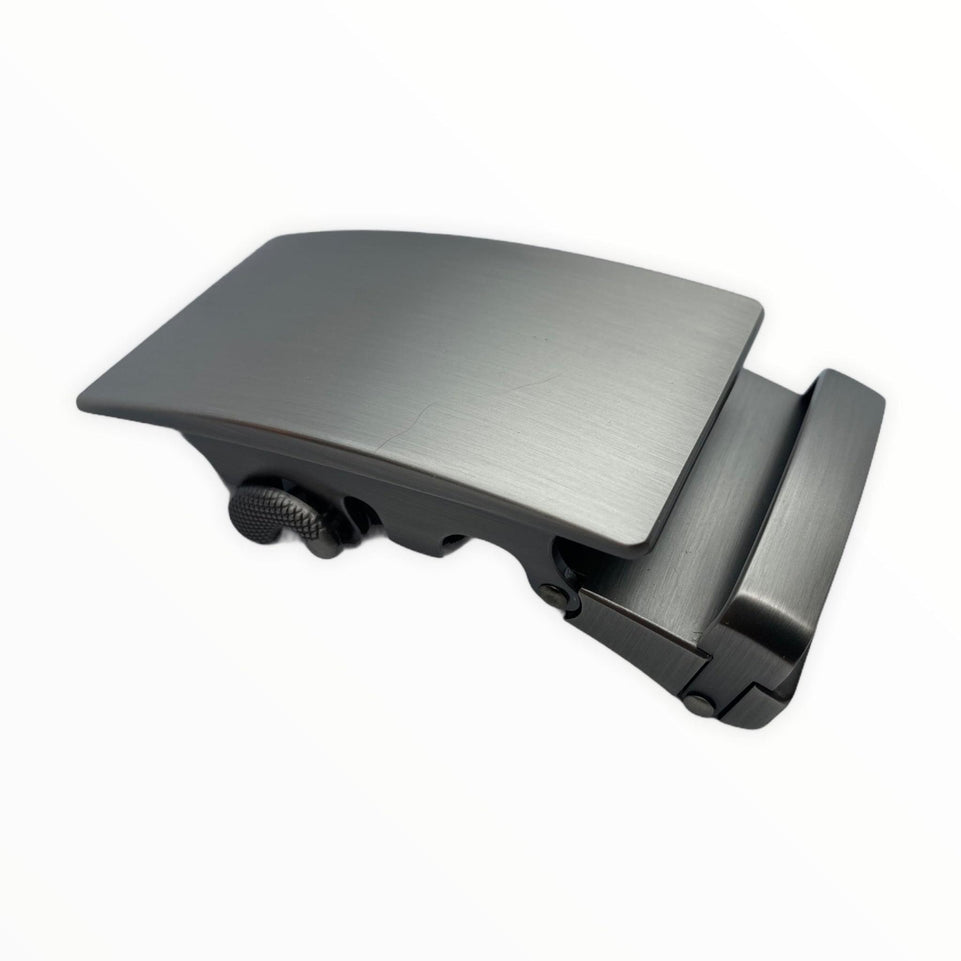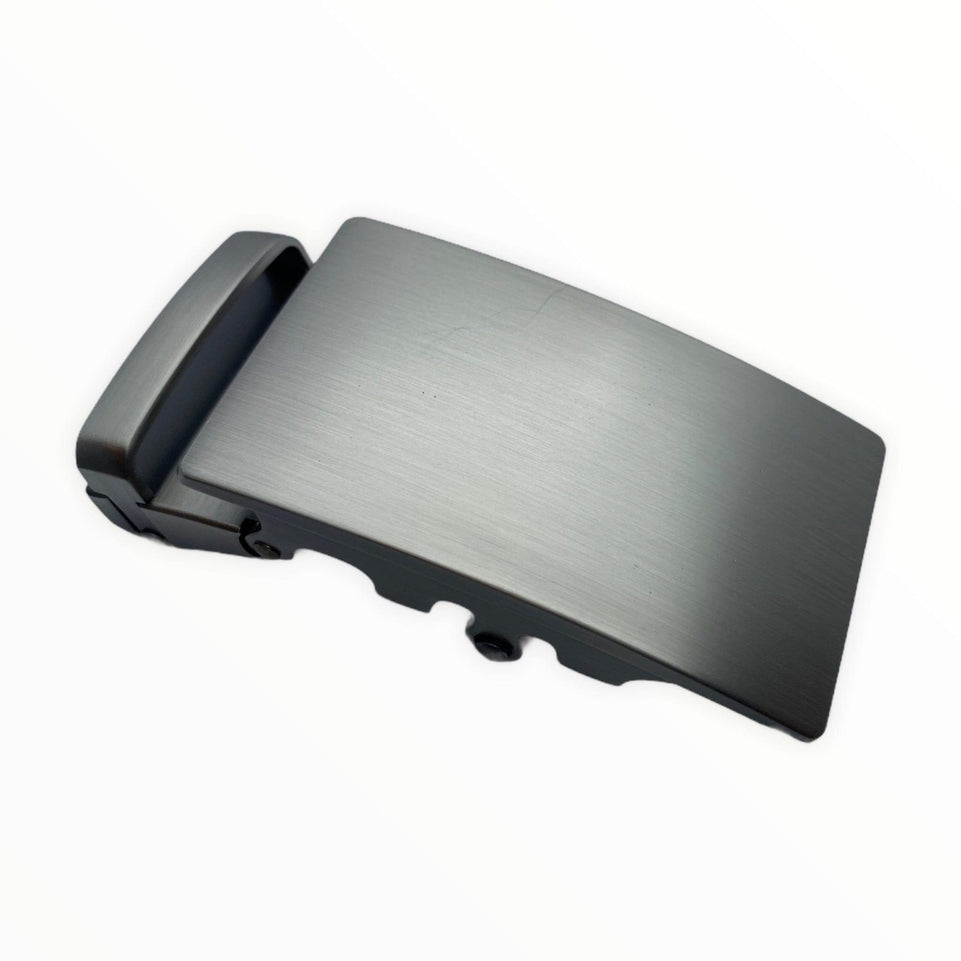 1.38" Automatic Belt Buckle Gun Metal Rectangular 2 characteristics
So-called automatic buckle with ratchet mechanism feature a premium finish and work with all our straps (1.38" wide). 
Detachable, replaceable, durable, stylish. 
Ratchet buckles provide the perfect fit when used with our holes-free straps.
You can choose any model. The mechanism is identical on all of them so you can combine any strap with any buckle. Just make sure the widths of the strap and the buckle are the same. 
Imported.